Award-winning SFF author Vonda N. McIntyre passed away on April 1, 2019.
"The world lost a force of nature, a brilliant, kind, generous, fiercely talented artist."
—Jeanne Gomoll
Vonda's books and short stories won Hugo & Nebula awards and her tie-ins and other novels are beloved by generations. Vonda founded Clarion West, a writing workshop for speculative fiction writers, and was a founding member of the Book View Cafe, an author-owned publishing cooperative. A quiet, tireless feminist, Vonda nurtured hundreds of writers. Through her writing, teaching, and works, Vonda both shaped and nurtured the SF/F community.
Since bringing Clarion West to Seattle in 1971, Vonda leaves behind generations of Clarion West graduates who benefited from her kindness, intelligence, grace, and wry sense of humor.
You can purchase a copy of Remembering Vonda, a tribute from friends, colleagues, students, and fans at Lulu Press.
---
News
---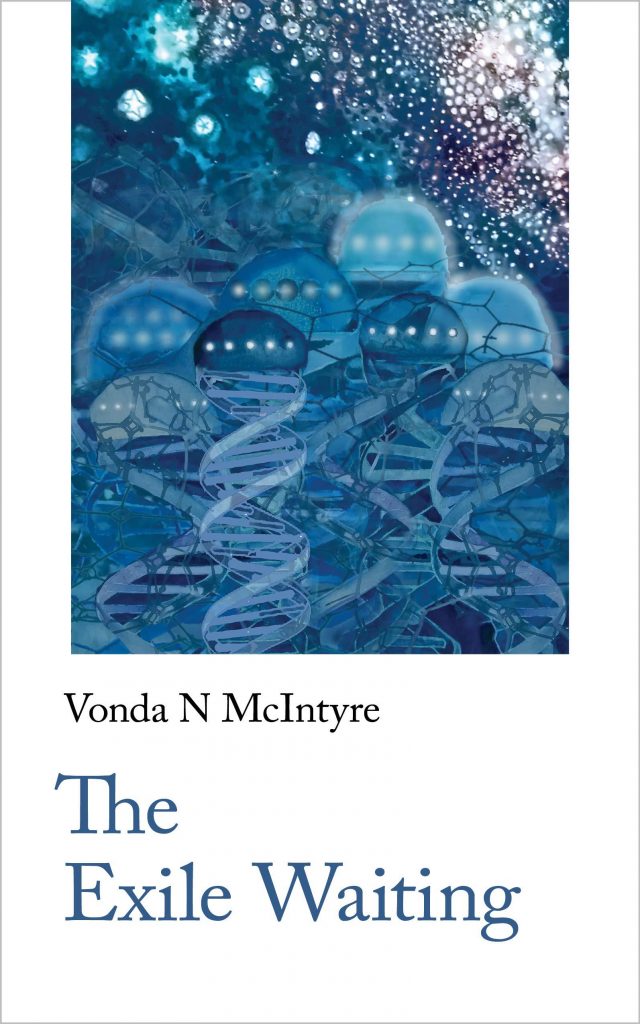 A beautiful reprint of Vonda's first novel, published in 1975.
Printed by Handheld Press. Now available for purchase through the Bookshop: https://bookshop.org/books/the-exile-waiting-9781912766093/9781912766093.
---
Other Events
---
Resources for Writers
---
Math Crafts
Vonda famously made beaded and crochet Sea Creatures, including Jellyfish, anemones, nudibranchs, and marine flatworms. She contributed to the Smithsonian's Exhibit of TheIFF's Hyperbolic Crochet Coral Reef and participated in the Crochet Coral Reef.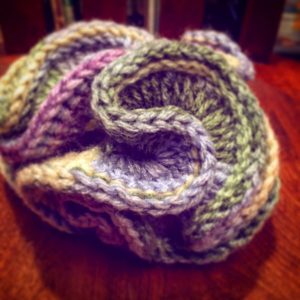 Many Clarion West graduates have received her yarn "sea creatures" or "coral brains," which she crocheted every year for the class as stress relievers.
---
More on the Website
---
Contribute to Scholarships and other funds in memory of Vonda N. McIntyre:
Vonda N. McIntyre Memorial Scholarship for the Clarion West Six-Week Workshop. Click here to support and list "In Memory of Vonda N. McIntyre" in your donation notes.
Women in Speculative Fiction Giving Circle to make a donation that supports year-round scholarships for women and instructor fees. Click here to support and list "In Memory of Vonda N. McIntyre" in your donation notes.
Vonda N. McIntyre Sentient Squid Scholarship to support writers attending Writing the Other workshops.
---
Looking for more information about Vonda's works, literary rights, or where to buy her books? Contact Clarion West:
---